The Famous
Lucky Black Squirrel Pin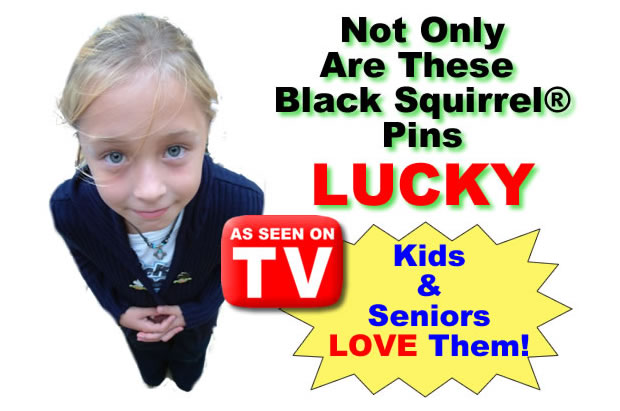 You would make this squirrel's day if you bought a Lucky Coin® at LotteryCharms.com.
The gang at LotterySquirrel.com are excited to release
Lucky Coin® version 2.0
. The Brass Alloy #260 version sells for
$14.95
and the Nickel Silver Alloy #752 sells for
$19.95
. The Nickel Silver will not tarnish like the brass version. The brass will take on the look of an old Lucky Coin®, similar to a Canadian Loonie, but much luckier. Please visit
LuckyCoin.ca
,
Luckology.com
or
LotteryCharms.com
to purchase.