To all our American friends this Thanksgiving – American Style.
Advertisement
Advertisement
Advertisement
Just in from SQUIRREL News.
Many Americans are being asked to take Friday off until the effects of TURKEY VISION has worn off. If you see 2 squirrels in the above photo, you may be suffering from too much turkey. Tell your boss Friday morning you had too much turkey and you need a really long weekend.

If you win this week's Powerball or Mega Millions, you could tell your your boss the effects of your TURKEY VISION seem to be long term and you will be leaving.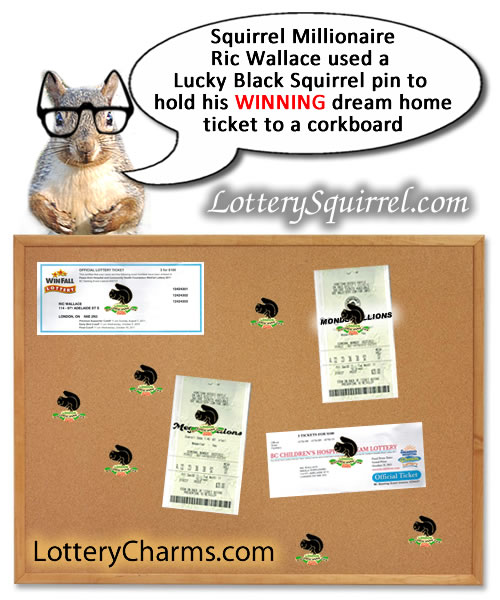 A
Lucky Black Squirrel
(Lottery Charm®) pin was used to hold the winning grand prize ticket for the lottery (previously known as
Dream Of A Lifetime Lottery
) on a corkboard in the office of LotteryCharms.com® creator Ric Wallace.
The Lotto Dream eBook is a FREE Lottery eBook.
{ Comments on this entry are closed }